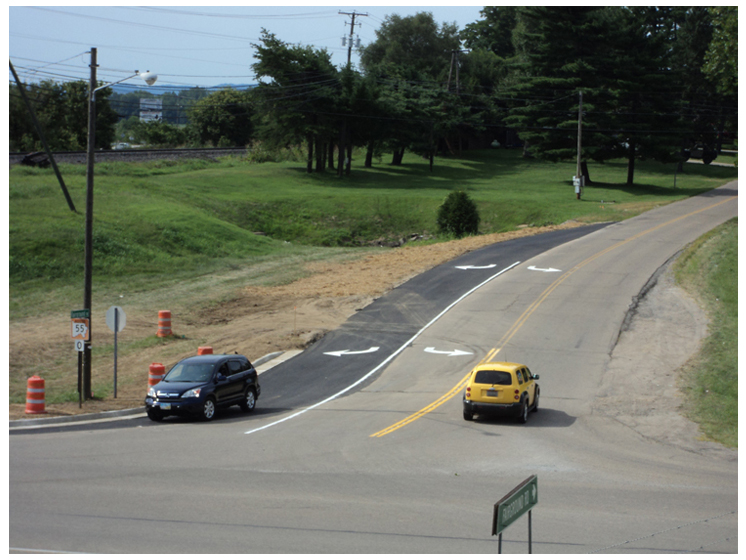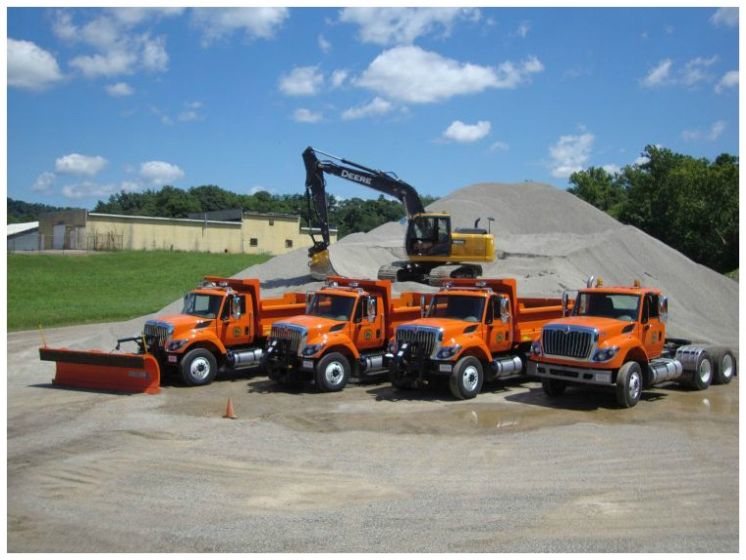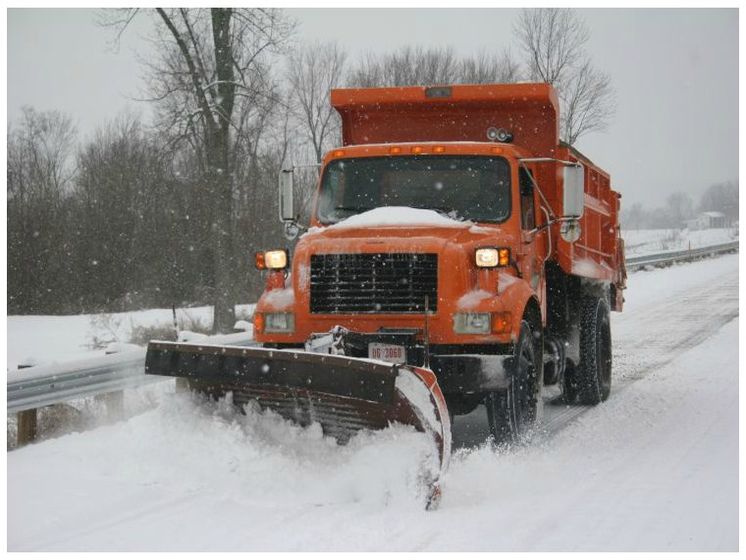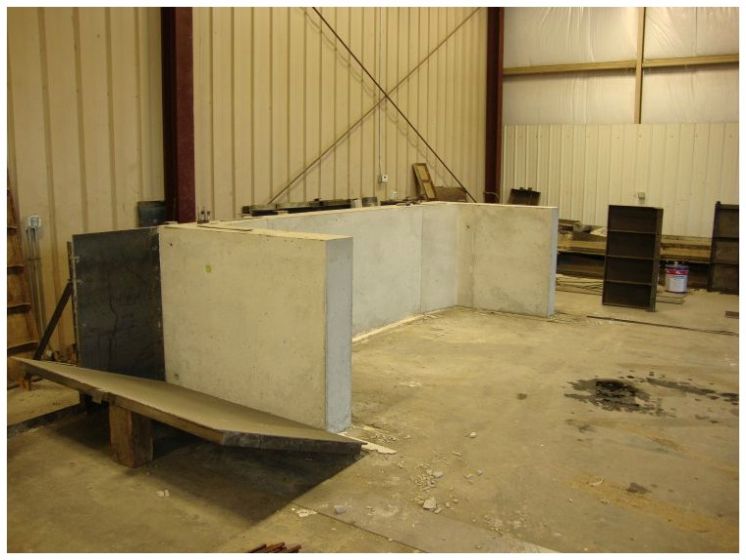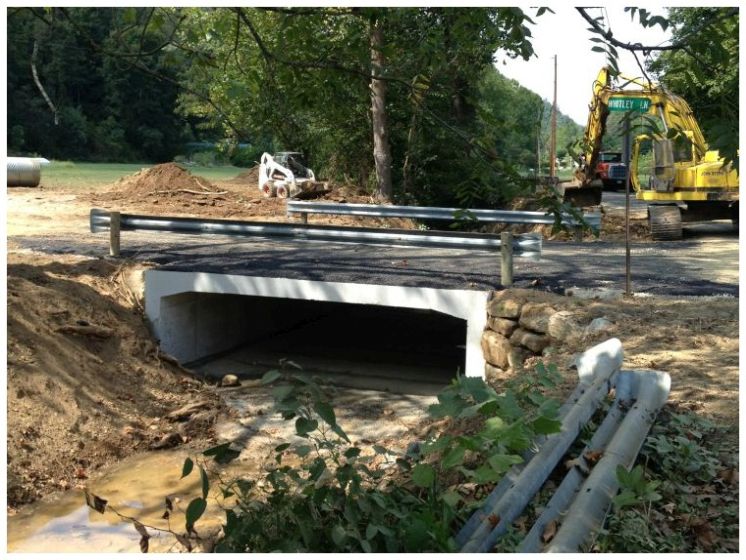 SCIOTO COUNTY ENGINEER'S OFFICE
Darren LeBrun, P.E., P.S.
COUNTY ENGINEER

56 STATE ROUTE 728 LUCASVILLE, OHIO 45648
PHONE: (740) 259-5541

602 SEVENTH STREET RM.401 PORTSMOUTH, OHIO 45662
PHONE: (740) 355-8265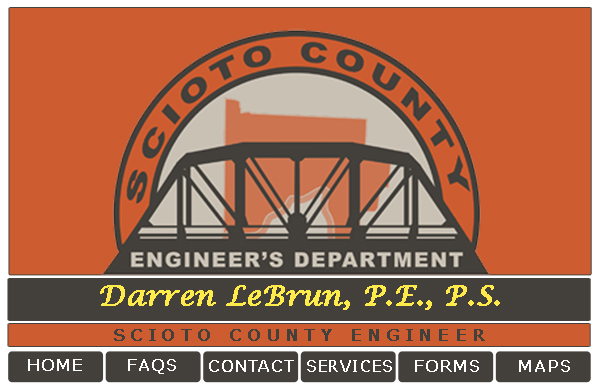 PROJECTS
Winter Activities:
Snow & Ice Control:


The Scioto County Engineer & Staff monitor the changing weather conditions closely to determine the best approach to control the changing pavement conditions. Treatment is applied based upon the pavement and temperature conditions to maximize our efficiency of operations.



Tree & Brush Removal:


Scioto County Engineer crews remove trees and brush along the roadways throughout the winter months as schedule permits. The removal of dead and overhanging trees removes hazards and opens the roadway to permit sunlight in which assist with snow and ice control while keeping moisture from deteriorating the pavement. Brush mowing removes grown up brush and weeds near the edge of the right-of-way to provide greater sight distance.



Pre-cast Box Bridge Fabrication:


County Engineer employees are fabricating structures for installation during the summer months. The crew cut and bends reinforcing steel for fabrication of steel mats for insertion in county fabricated formwork. The crew then places concrete to complete the fabrication process.



Ditching:


Crews clear the ditch lines within the right-of-way of sediment and debris restricting flow. Adjoining inlets and outlets of pipes are cleaned as necessary to maintain a consistent ditch flow. We are located at 602 SEVENTH STREET RM.401, PORTSMOUTH, Ohio. This is on the first floor of the Courthouse. Our Garage is located at 56 STATE ROUTE 728, LUCASVILLE, OHIO, it is just off US route 23 in Lucasville.


Upcoming Projects:
2016 Resurfacing Program:


Darren LeBrun, Scioto County Engineer last year scheduled an aggressive resurfacing program for 2016. The resurfacing program includes over 75 miles of new pavement surface which equates to over 18% of the County road mileage.



Mackletree Bridge Replacement:


This project involves the replacement of the 6 span bridge downstream of Roosevelt Lake and Dam. This proposed structure is scheduled to include aesthetic treatments representative of the existing structure. In addition, an informational display area with benches will be constructed to provide a history of the Civil Conservation Corps craftsmen and the origins of the Shawnee State Forest & Park.



Washington Boulevard Improvement:


This drainage and roadway improvement project includes the installation of storm sewer pipe, catch basins, curb & gutter, water line replacement and resurfacing. The project begins at both intersections with Galena Pike and continues on the south side to 10th Street and just past Dixie Avenue on the north side.



Guardrail Program:


A total of $900,000 in grants has been obtained for the installation of guardrail on the County highway system. The three $300,000 projects are scheduled for completion when the money becomes available in 2019, 2020 and 2021.